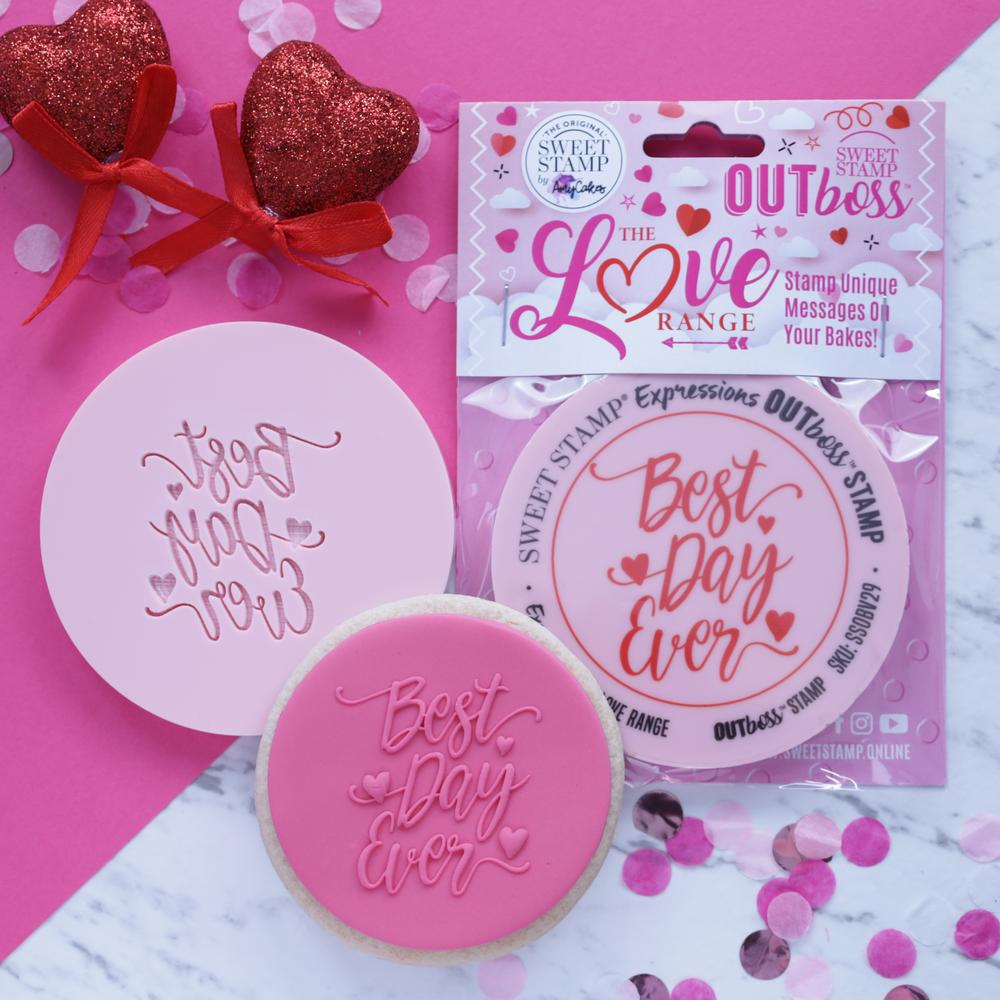 Outboss expressions
With SweetStamp OUTboss™ it's never need easier and prettier to make beautiful Toppers for your cookies and cupcakes!
OUTboss allows you to create a 3D raised design on your Sugarpaste/Fondant, modelling chocolate and Gum paste, the reverse to Embossers.
It's so easy use, even kids can get involved!
- Roll your Fondant approx. 3mm thick
- Place your Outboss ™ on top of your Fondant and press down with your PickUpPad or rolling pin.
- Lift up the outboss to reveal the design.
- Paint or leave unpainted as desired.
MINI size suits chocolate covered Oreo's and Regular size suits cookies and cupcakes 
Outboss is perfectly designed to fit the average cookie and Cupcake Topper.
Made with thick High Quality, certified food grade Plastic you can be confident you're investing in equipment to last a lifetime.
Regular Size - 85mm - Perfect for Cookie, Cupcakes and Plaques
Mini Size - 60mm - Perfect for Oreos, Cake Pops and Smaller Cookies 
Hand washing advised with warm water.
Happy Outbossing !