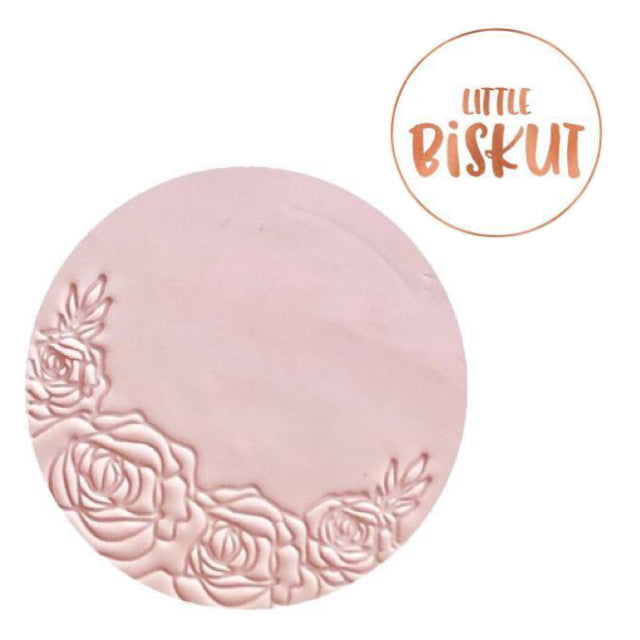 The perfect stamp if you have an inter-changeable letter press, you can customise cookies for any occasion with this beautiful stamp. The embossed outline also makes it super easy to decorate with edible paint.

This embosser design has two size options, being 50mm or 70mm.

Embossers can be stamped up to 2mm in depth. 

Our embossers take up the full width of the disc in any direction so you know they will fit beautifully on something slight larger than the disc option you choose. 

50mm size is perfect for small cookies 50mm-55mm, cupcake toppers, cake-pops and Oreo chocolate dipped cookie a trend popular in the USA.

70mm size is perfect for round cookies 70mm+, hexagon and standard heart shape cookies 76mm+

Made from Australian approved food grade standard PLA which us a biodegradable plastic derived from renewable resources. Product should be hand washed only in warm soapy water and never in a dishwasher. Cutter and stamps should be kept away from heat.

Hand wash only, keep below 50 degrees/c (122 degrees/f)

*DO NOT wash in dishwasher.

*All designs are Copyright protected and can not be copied.

This design is the property of Little Biskut with Custom Cookie Cutters having the exclusive worldwide rights to provide the product for sale.